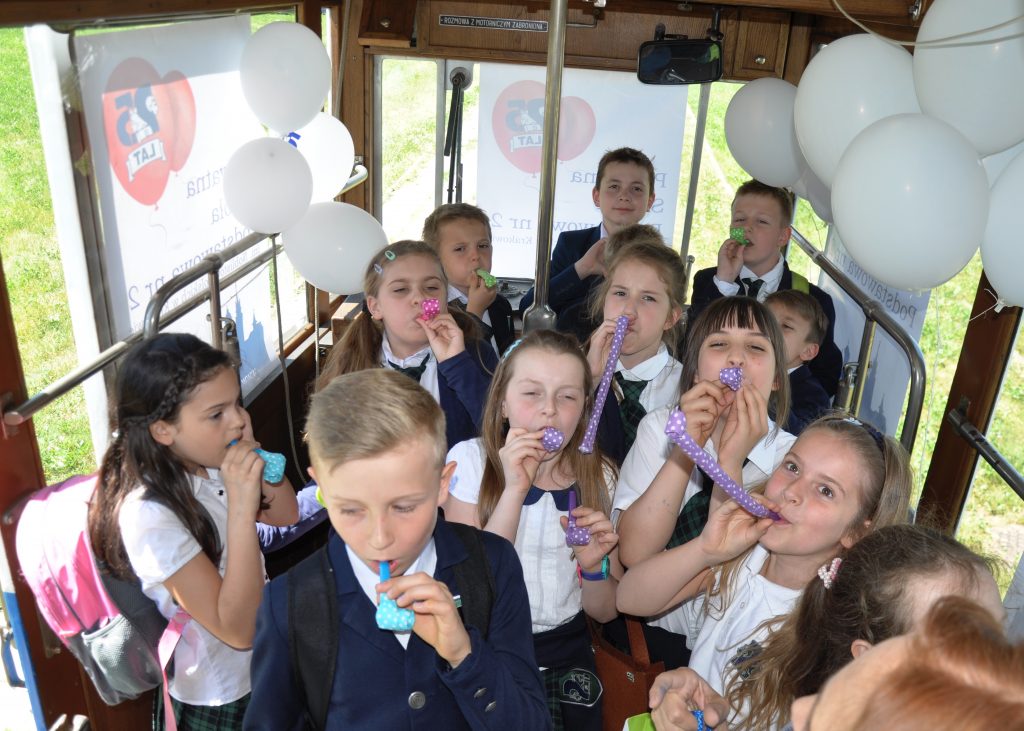 On June 21, the Gala on the occasion of the Silver Jubilee was held. In the course of ceremony we travelled back in time looking back over the last 25 years. A few – minute film evoked many beautiful moments from the past. We also had a chance to look at the achievements of our jubilee school in terms of numbers - the number of graduates, laureates and finalists of contests, and in terms of passing time converted from 25 years to months (300), days (9131), hours (219 145), minutes (13 148 719) and seconds (788 923 150).

During the Gala, the Managing Director Mrs Krystyna Majak expressed her thanks to everyone for great, commonly shared 25 years. As a founder and the Managing Director of our school - Mrs Krystyna Majak was honoured with the title of "Honoris Gratia" by Ms Anna Okońska-Walkowicz, the Advisor to the President of the City of Krakow. This title is awarded by the President of Krakow to the the most deserving City persons.

The Awards - the "Golden 2" and "Silver 2" were also given to the teachers and students who have created this extraordinary school. And last but not least, following the school tradition, students were also awarded in several categories with the school Nobel Prizes.